New And Upcoming Releases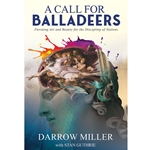 Thank You!
Thank you for ordering from YWAM Publishing. When you order from us, you're doing more than getting quality Christian materials. You are helping children and adults around the world through vital missions programs. YWAM Publishing is part of the
YWAM
global family of ministries.